The degree of outsourced IT services depends on the size of your organization, degree of user experience, and requirements specific to your industry. Choosing the right MSP means vetting the partner's knowledge and approach to their services. Go beyond an MSP's IT expertise to evaluate...
24 November ·
0
· 1
·
ravi fieldengineer
Help desks and service desks both cover several ITSM activities — like incident management, service request management, and asset management. Help desks and service desks also meet the same busi...
08 November ·
0
· 2
·
ravi fieldengineer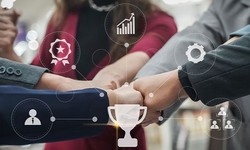 In today's competitive job market, it's important to be strategic when considering a job offer. With so many factors to consider, such as salary, benefits, company culture, and career advancement opportunities, it can be overwhelming to navigate through the decision-making process. Evaluating a job...
20 October ·
0
· 1
·
ravi fieldengineer
The companies have been collaborating on introducing new solutions for decades, recently focusing on 5G proof of concept activities. The AI-based Performance Diagnostic solution for RAN optimization is one such effort and result of this collaboration.  Leveraging on Ericsson's global kno...
03 October ·
0
· 1
·
ravi fieldengineer
Electronic databases helped somewhat, but they didn't provide VARs and system integrators with the complete functionality they needed. Yes, firms could record current workflows, but the technology was somewhat limited. There was no way to track workers or manage technicians in the field direct...
14 September ·
0
· 3
·
ravi fieldengineer
In today's fast-paced and competitive work environment, you may need more than simply doing your job well to get noticed by your superiors. It's important to pursue opportunities for growth and advancement within your organization actively. If you're eager to climb the corporate ladder and land tha...
11 September ·
0
· 3
·
ravi fieldengineer