You know lace front wigs, which is a fashionable and familiar name for wigs. There are various types and hairstyles of lace front wigs in the wig market. If you are a novice wig or you don't know lace front wigs well enough, this blog will be your best helper. You can learn more about this wig and some fashionable lace front wig styles in this article. Please continue reading.
What is a lace front wig?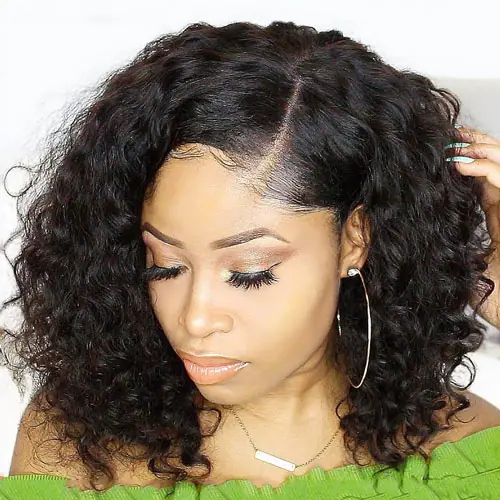 The front lace wig means that there is transparent lace at the front of the wig, along the forehead, and along your natural hairline. Lace can provide a natural hairline for the wearer. You can also use wig hair to create different hairstyles, such as curly hair, ponytail, and so on.
Types of lace front wigs
Hair material: Synthetic hair, human virgin hair.
Hair length: From 8inch to 30+inch
Hair density:150%,180%,200%,250%.
Hair color: Various colors such as red, burgundy, natural black, honey blonde, etc.
Hairstyle: All kinds of hairstyles such as body wave, straight, water wave hair, etc.
Lace types: HD lace, transparent lace, and normal Swiss lace.
Wig types: normal lace front wigs, glueless lace front wigs.
Features of lace front wigs
Let's take the lace front wigs of Recool Hair as an example:
Pre-Bleached Knots, Pre-Plucked Hairline
3D Dome Cap, soft and breathable
Adjustable Elastic Band, Secure & Stable
Human virgin hair
Various styles for your choices
Lace front wigs for fashionable colors
Can be restyled and dyed.
Human hair VS synthetic hair
Human hair lace front wigs are better than synthetic hair. Though synthetic hair is cheaper prices. It is difficult to maintain well and lasts for a long. if you choose human hair wigs, you can maintain the wigs easier. For good maintenance, you can use and keep the human hair lace front wigs in good condition for at least 2 years. While for the synthetic, it can last at most 1 year even if you give the best care.
How to wear the lace front wigs?
Lace front wigs installation is not difficult, don't worry, here is a great installation step video, I hope it can help you.
quick deep wave 13×4 hd lace frontal wig install | ft. Recool Hair – YouTube
How to wash your lace front wigs?
1. Prepare harmless shampoo products
Pick the shampoo and conditioner you wish to use—preferably ones without sulfates—before cleaning lace front wigs. Sulfate will harm your wig and cause your hair dry and dull if you don't.
2. Remove the tangles of your hair
You can untie the wig and comb it with a wide-tooth comb before cleaning it. The wig's hair will soften because of this. Your shampoo and conditioner will be able to properly clean and nourish your hair more quickly and effectively if you have soft hair.
3. Put the wig in warm water to soak
You can let the wig soak in a warm water basin for about five minutes after combing it.
4. Insert the shampoo
After soaking, you can wash the wig's hair by using the prepared shampoo. Keep in mind to carefully clean your hair rather than rubbing and pulling it.
5. Rinse the shampoo off
You can rinse your wig with clean water after washing your hair to completely remove the shampoo without leaving any residue.
6. Activate the air conditioning
Next, you can apply the conditioner that has been made to the wig. Just be sure not to get any on the hair roots because that can damage them and make them fall out. Wait five minutes after applying the conditioner.
7. Clear the condition
After letting the conditioner sit, properly wash it with fresh water. Do not use hot water, always. In the end, the conditioner shouldn't have any leftovers.
8. Dry off your lace front wigs
The safest method for wigs is to first use a towel to absorb most of the moisture in your hair before setting your human hair wigs on a shelf to air dry naturally. You may also use a hair dryer if you're in a hurry, but it's preferable to put it in the lowest gear and add a diffuser.
9. Put some essence
You can put some essence to your wig can not only moisturize it but also make it more beautiful and lustrous.
Tips to store your lace front wigs
When you aren't wearing your lace front wig, you should take good care of it so that it will last as long as possible.
When not in use, you should keep your lace exposed to direct sunshine to help keep the wig from fading and going dull.
Store it away from warm places and in a place with little to no dust, at the very least.
To prevent moisture and nutrition loss, you can either store the front lace wig on a synthetic head or in a satin bag that can be sealed.
Trendy lace front wigs in Recool Hair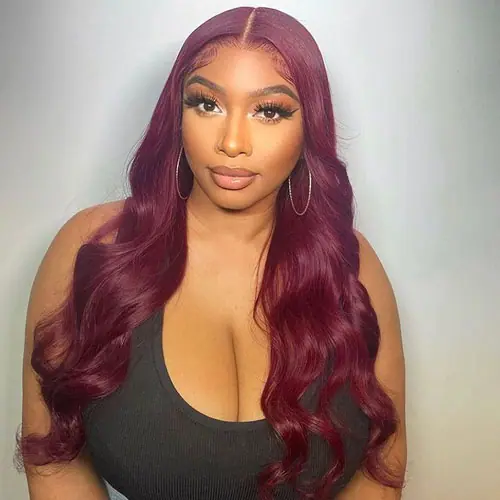 It is a body wave 99J hair lace front wig. The warm and awesome color will show your confidence and hot heart. You will look so pretty and attractive that you must try it.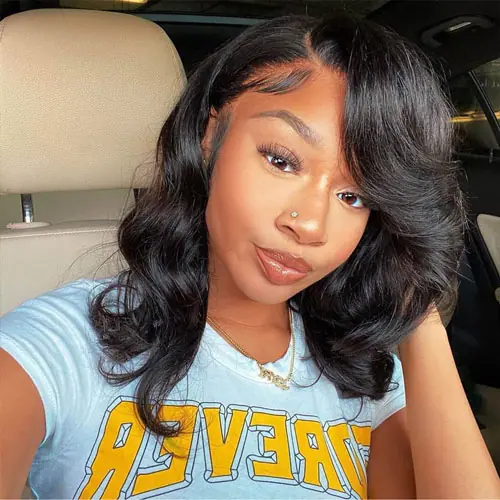 Short bob wigs will suit the hot weather wonderfully. You get a light and comfortable feeling when you wear the short bob body wigs. The hair density is 180% so you can get a high volume of hair.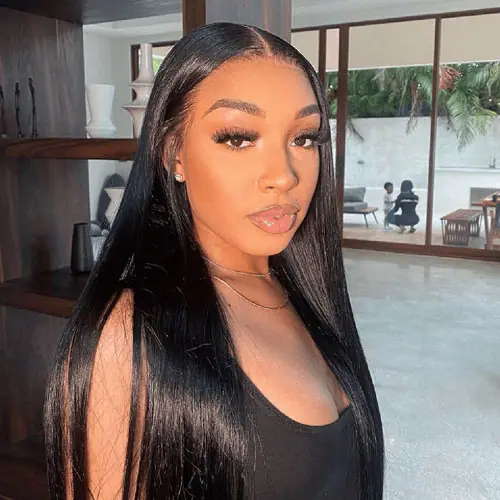 The hairline is pre-plucked for the straight lace front wigs. The invisible lace is HD lace that you can style with the natural look. The lace can melt with all skin tones. You can do many hairstyles in a large lace area as well.