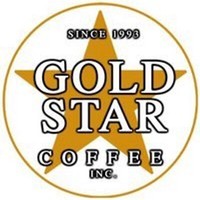 Follow
Gold Star Coffee Valley Stream, New York, 11581, USA
Gold Star Coffee Inc is an award winning specialty coffee roaster and green coffee trader. Our coffee is served in more 4 Star establishments across the United States and Canada then any other specialty coffee. Your satisfaction is always guaranteed. We Fire Roast and Hand Craft all our coffees with a 100 year old roasting technique that simply makes the best tasting Specialty Gourmet Arabica Coffee.
If you're a coffee enthusiast, buying bulk coffee beans can be a game-changer. Not only does it allow you to have a steady supply of your favorite brew, but it also offers several benefits in terms of...
13 November ·
0
· 1
·
Gold Star Coffee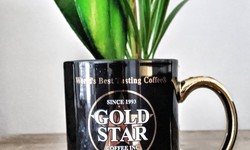 When it comes to extraordinary coffee, Jamaican Blue Mountain Coffee stands in a league of its own. Revered for its exceptional quality, exquisite flavor, and scarcity, this coffee variety has capture...
28 August ·
0
· 1
·
Gold Star Coffee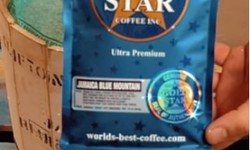 Buying bulk wholesale coffee beans can offer significant advantages if you're a coffee lover or a business owner in the hospitality industry. Are you a coffee lover? A Cafe owner? Retailer? then what...
28 June ·
0
· 1
·
Gold Star Coffee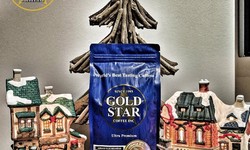 Coffee drinkers can choose from a variety of coffees with different labels that entice them to buy. With coffees labeled as Gourmet, Superior, and Extra Fine, consumers are likely to buy premium coffe...
19 April ·
0
· 1
·
Gold Star Coffee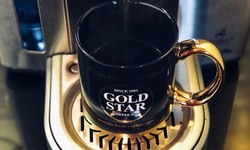 Gourmet Coffee is highly praised by many coffee lovers for its super satisfying and delicious aroma that surpasses regular coffee. Many coffee lovers are always looking for new gourmet treats to add t...
13 February ·
0
· 1
·
Gold Star Coffee
Hey coffee lovers! We know that there's so much that goes into the best cup of coffee, but in the end, it all comes down to personal liking. What are your favourite coffee characteristics? Some...
07 February ·
0
· 1
·
Gold Star Coffee