Follow
We are a foundation and HVAC company located in Kinley County.
You want your concrete floor coating to last a long time, and that means your floors must be prepped correctly.  Proper preparation includes opening up the pores of the concrete in order to ensur...
01 March ·
4
· 22 · 3
·
Roland R. Bailen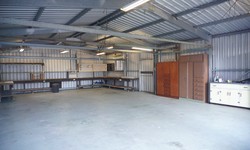 A flood can be one of the most devastating experiences for a homeowner. Whether from a burst pipe or severe weather, sorting through the damage afterward is often heartbreaking. It's important t...
01 March ·
5
· 15 · 2
·
Roland R. Bailen