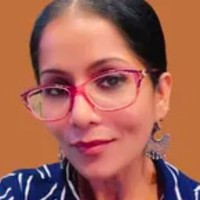 Follow
megha mahajan Bengaluru, Karnataka, India
I am a health, yoga, dietician, and personal care expert by profession. But I am a blogger by passion. I want to share all my experiences and enthusiasm with my readers. So that the readers can learn from my experience and move forward in their life
Can Certain Foods Really Trigger Facial Hair Growth In Women? Through this post, we will discuss the science behind facial hair growth. Learn about hormones, nutrients, and the role of different...
01 September ·
0
· 1
·
megha mahajan
Weight loss is such a journey. By which the overall health of the people improves. Well, there are many other ways to lose weight. But the way to lose weight with physiotherapy is very much discussed...
04 July ·
0
· 2
·
megha mahajan
Are you battling bloating, indigestion, or other gut issues? You are not alone in this. Impaired gut health is affecting millions of people worldwide. Transform Your Gut Health in 30 Days: A Step-by-S...
28 June ·
0
· 1
·
megha mahajan
Today we will talk about through this post The Science Behind Cinnamon Tea: is good For Congestion? Are you suffering from a stuffy nose and blocked airways? And you don't get any solution. So e...
28 June ·
0
· 1
·
megha mahajan
Have you ever thought? How to achieve dewy glowing skin without putting too much stress on your wallet? The answer lies in the power of food itself. Yes, you read that right. In this guide,...
28 June ·
0
· 1
·
megha mahajan