This is John Stewart here and I have been professionally writing online content for many years now. Since 2017, I have been associated with home improvement project in the capacity of a senior content writer. I understand customer needs and write the content accordingly.
If you want to optimize your website, then you should regularly post content on various social media platforms like LinkedIn and Facebook. These are the best platforms to market your business.  Posti...
07 February ·
0
· 2
·
John Stewart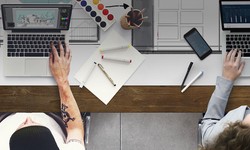 Deciding whether to buy a new house or remodel your existing one is a difficult decision. It can be difficult to know which option will be the best for you and your family. To make the decision easier...
05 February ·
0
· 3
·
John Stewart