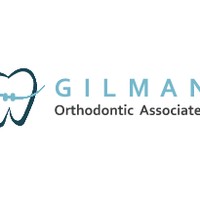 Follow
Visit our Orthodontist Dr. Albert Gilman in Hauppauge, Suffolk County, or Smithtown at Gilman Orthodontic Associates. Talk to us for orthodontics procedures.
In this article we are going to shed some light upon some aspects and facets of braces treatment. This article is going to focus on some of the areas which are not much focused on and aspects which ar...
18 August ·
0
· 2
·
Gilman Orthodontic Associates
Well, you are familiar with Invisalign already. From a treatment designed for adults, these aligners are also becoming popular among teens. So, if you were thinking that Invisalign is only for adults, it is time to break the notion. And against the common belief – Invisalign is a treatment sui...
15 June ·
0
· 3
·
Gilman Orthodontic Associates
Do you dislike the way you smile? Do you have small children whose dental health needs to be assessed? How recently have you been to an orthodontic office? For people of various ages, orthodontics has several advantages. It's a myth that only children and teenagers need braces. According to the Sm...
13 March ·
0
· 1
·
Gilman Orthodontic Associates
If you are treating the issue of dental misalignment with metal braces, your orthodontist in Smithtown has surely given you a list of certain dos and don'ts you have to follow. It's likewise crucial to practice an oral cleanliness routine along with following a suggested diet plan. When you fa...
12 December 2022 ·
0
· 2
·
Gilman Orthodontic Associates