 Follow
Steam wallet code is a digital code that will be used to add funds to your account on steam. How do you know if it's legit or not? That's what we are here to help you with.
If you want to cheer up a gamer or, why not, yourself, Steam wallet gift card are best. And the reason why is that it's the most widely used gaming platform. How Can You Stop Gift Card Fraud on Steam...
1 year ago ·
0
· 6
·
Gaurav Singh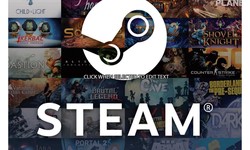 Battlenet Call of Duty is a big blockbuster, action-packed first-person shooter game. With more than 15 game sequels or series, including Call of Duty 1, 2, and 3; Modern Warfare 1, 2, and 3; Wor...
24 November 2022 ·
0
· 4
·
Gaurav Singh