Mental health refers to a person's overall psychological well-being, including their emotional, cognitive, and Behavioral functioning. It involves how people think, feels, and behave in response to the various situations they encounter in their daily lives. Good mental health means that a person...
21 April ·
0
· 1
·
ela sharma
Developing EQ in children is essential for their overall well-being and success in life. Children who have high EQ are better able to handle stress, have better relationships with others, and are more successful in school and later in life.  Developing emotional intelligence (EQ) at an earl...
18 April ·
0
· 2
·
ela sharma
Job Satisfaction The phrase "job satisfaction" refers to a person's level of contentment with their work. It refers to how much a person feels favorably or unfavorably about their employment and the workplace. Salary, working conditions, job security, work-life balance, relationships with co-work...
14 April ·
0
· 2
·
ela sharma
A specialized area of medicine called psycho-oncology concentrates on the psychological, social, and emotional effects of cancer and cancer therapy. In order to enhance the quality of life for cancer patients and their families, entails integrating psycho-psychological and behavioral therapi...
13 April ·
0
· 2
·
ela sharma
Marriage is a legally recognized union between two individuals, typically a man and a woman, but can also be between individuals of the same gender, entered into with the intention of forming a lifelong partnership. It is a social and cultural institution that has been present in various forms ac...
11 April ·
0
· 2
·
ela sharma
 It is a complex disorder that impacts every aspect of a person's life, including their personality and family relationships. In this article, we will discuss the impact of schizophrenia on personality and family. Personality and Schizophrenia: Schizophrenia can have a significant impact o...
07 April ·
0
· 2
·
ela sharma
Whereas "cognitive" pertains to cognition, "neuro" is associated to the neurological system or the nerves.  The term "neurocognitive" describes a problem with how the brain ...
24 March ·
0
· 1
·
ela sharma
In recent years, the speed of technological progress has outpaced human capacity for understanding the world in which we live. The stimuli that surround us   Pratfall Effect constantly overwhelm us, and if we had to deliberately consider every choice we made, life and society as we know...
22 March ·
0
· 1
·
ela sharma
People who lack confidence may have an imbalanced image of themselves and have doubts about their skills or what they can contribute. Relationships, employment, and academic performance can all suffer from a lack of confidence. Their physical and emotional health could suffer if there are no inter...
13 March ·
0
· 3
·
ela sharma
Do you have a half-full or half-empty glass? Your answer to this age-old inquiry about positive thinking may provide light on your attitude toward life, your self-perception, whether you're optimistic or pessimistic, and even how your health is impacted. According to certain studies, different asp...
13 March ·
0
· 1
·
ela sharma
One of the most challenging things that the majority of us face at some point in our life is letting go of the past. Sometimes we cling to connections that have passed away. We miss our departed loved ones and find it difficult to accept that they are in the past. We may occasionally cling to our p...
13 March ·
0
· 3
·
ela sharma
With the increasing number of youths, organizations are employing youths. Organizations need to come up with effective strategies to manage the youth and include them in decision-making and problem-solving. Some of the suggested strategies to engage young professionals are: Help them transitio...
09 March ·
0
· 1
·
ela sharma
You experience the Monday blues when you're having a bad week. You can experience stress, depression, or dread on Mondays. After a two-day break, getting back into the swing of things might feel like...
04 March ·
0
· 2
·
ela sharma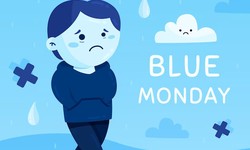 The role of psychologists in educational institutions and other industries and organizations is expanding. With their hectic schedules and heavy workloads in schools, they support both pupils and instructors. They have a research interest as well, and by making significant changes to the curricul...
01 March ·
0
· 1
·
ela sharma