Introduction Like many other service-based industries, the HVAC sector depends on the accuracy of its cost estimation and its capacity to maximize profitability. For an HVAC company to succeed and re...
1 day ago ·
0
· 1
·
EDS Tech
Introducing Efficiency and accuracy are critical considerations in the fast-paced world of modern corporate operations. This is especially true for businesses that provide heating, ventilation, and a...
24 August ·
0
· 2
·
EDS Tech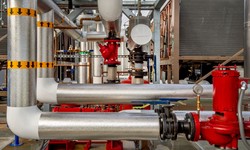 As seasoned HVAC professionals, we comprehend the paramount importance of accurate load calculation in crafting flawless heating, ventilation, and air conditioning (HVAC) systems. The very heartbeat o...
31 July ·
0
· 38
·
EDS Tech