 Introduction  In India, there are numerous places to go paragliding. Bir Billing, Manali, Yelagiri, Sanasar, Nainital, etc. are a few well-known names. One of the best places in India to go para...
31 January ·
0
· 5
·
abhi kumawat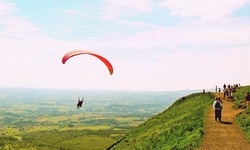 Introduction: The Alang Madan Kulang trek is a challenging and rewarding adventure that takes you through the beautiful Sahyadri Range in western India. This trek is highly sought after by adventure...
31 January ·
0
· 1
·
abhi kumawat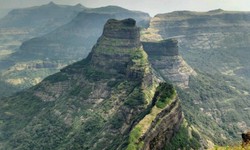 Bhandardara is a picturesque hill station located in the Western Ghats of Maharashtra, India. It is situated in the Ahmednagar district and is known for its serene beauty, lush green surroundings, and...
31 January ·
0
· 2
·
abhi kumawat
Goa is a well-renowned tourist spot in India, famous for its picturesque beaches, mouth-watering seafood, and lively nightlife. However, there is another side to Goa that is often overlooked - its stu...
31 January ·
0
· 1
·
abhi kumawat
Kalsubai trek is an amazing trek located near the Bhandardara region of Maharashtra. It is considered as the highest peak of the Sahyadri mountain range with a height of 5400 feet. The trek is an idea...
31 January ·
0
· 3
·
abhi kumawat