sap spartacus

(3)

Long gone are the days when e-commerce platforms were rigid and generic. Today, with the expertise of Spadoom, you can redefine e-commerce frontiers and create a storefront that truly represents your brand's essence by leveraging SAP Spartacus. As a...

Spadoom

· 15 November

· 4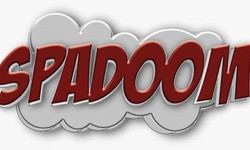 Embrace the next level of e-commerce innovation with Spadoom's SAP Spartacus Solutions!  Gone are the days of generic online storefronts that fail to capture the essence of your brand. In today's digital age, where every interaction counts, Spadoom is here to redefine the e-commerce frontiers for businesses aiming to make a mark in the digita...
Spadoom
· 19 September
· 2
The SAP eCommerce Platform isn't just another eCommerce solution; it's your ticket to unparalleled customer engagement and operational excellence! Studies have shown that businesses leveraging SAP eCommerce solutions witness a surge in web traffic, c...
Spadoom
· 15 September
· 3