robotics

(2)

There are variety of benefits to learning web development skills at a young age, including real-world applications beyond technology. When most parents start curating extracurricular for their children, they start with the basics soccer, dance, ma...

gemslearning institute

· 11 May

· 1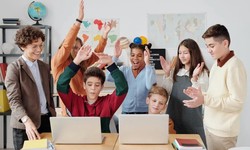 15 Best Social Media Automation Tools and Software In the current digital environment, simply posting on social media is ineffective. Keep up with the most recent social media trends and keep an eye on your audience's behaviour if you want to grow your social media following and earn their trust. Social media automation technologies now play a cr...
The Enterprise World
· 20 April
· 1