daily routine learning

(2)

If you are an English learner who is looking for ways to hone your skills and integrate English learning into your daily routine, then you have come to the right place. With these 10 tips, you can incorporate these tactics into your beginner's...

Universal Latest News

· 26 August

· 13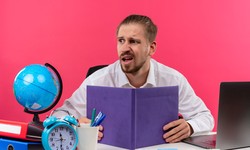 Getting up and starting your day successfully is the best way to approach the winter months in a you-focused way. Scanning 980 morning playlists, below we have curated a list of the top ten songs people are waking up to, and the coffee pairings we th...
MediaAdmin
· 28 September
· 2