Do you know anything about U-part wig? This is a very popular wig style recently. Many women are trying this wig. This wig is particularly natural. If you are very interested in this wig, this blog will give you a detailed introduction of this wig and how to get the most natural U-part wigs.
What is U-part wig?
U-part wigs refer to wigs with a u-shaped opening at the front of the wig cap. It' s a lace-free wig and you can do it without glue. And the wig has one of the biggest features, it has a u-shaped opening, the opening can be located in the middle of the head, left or right. Typically, the u-shaped portion is in the middle. You can put your natural hair through the opening and mix it with your wig hair to create a unique, very natural look.
Advantages of U-part wigs
1. Easy installation
U-part wigs is easy to install, no glue, save time and money. It does not need to be glued to the front of the lace, and it does not need to sew human hair on your natural hair. All you need to do is secure the wig with a U-part wig at the back and a clip inside the cap.
U-shaped wigs can protect our scalp and natural hair from the glue and stitching process.
2. More natural appearance
Your hair will look more natural. It will make the wig and your natural hair together, without any trace, wig looks like growth on our own scalp, very natural.
3. Good air permeability and comfortable to wear
U-part wigs itself weight is not high, and there is no lace and U-part openings to make your wig is very breathable, lightweight and breathable can let you get a great wearing experience, you can achieve long-term wear.
4. Save money
U-part wigs have no lace, so the price of U-part wig is not expensive, very friendly to your budget.
5. Protect the skin and hairline
You can install the wig without glue, which can avoid the excessive use of glue and the use of inferior glue to hurt your scalp and hairline, so that the scalp will not be allergic, so that the hairline will not become thinner and taller.
6. Be friendly to beginners
The U-part wigs are easy to install, easy to maintain, and inexpensive, making them ideal for beginners. You can easily learn the installation skills of wigs, and then quickly install the wig, after you are familiar with the installation of a U-part wig even 5 minutes are not used.
What is the most natural U-part wig?
Human hair U-part wigs are the most U-part wigs. The human hair is the best hair material. It is better than the synthetic hair. And it is better than the animal hair. Human hair can give you very natural hair glister and you will get the most natural hair look. And the human hair U-part wigs are durable that you can use them at least 2years under the good maintenance. What's more, the maintenance is easy to do, and the human hair has little hair problems.
How to make your human hair U-part wigs more natural?
1. Correct installation
Before you install U-part wigs, you'd better comb your wig hair. Removing tangles can make your wig look more natural.
When you install U-part wigs, pay attention to distribute the fake in the correct position, and don't be too loose or too tight when fixing it with the adjusting belt.
After installation, you can apply some essences to your hair, which can make your human hair shinier and make your hair look natural and beautiful.
2. Suitable hair cap
You should choose a wig size that matches your head shape. You should measure your head shape before buying a wig, and then communicate with customer service to get a wig size that suits you.
3. Completely disentangle
When you are wearing U-part wigs, you should pay attention to keeping your hair supple and untwist your hair in time. When tangling, it is best to use a wide-toothed comb, which is more friendly to your wig and avoids too much friction and pulling your hair.
4. Use of conditioner
You should always maintain your U-part wigs and use high-quality moisturizing conditioner to make the wig more natural.
5. Frequency of cleaning wigs
You can't over-clean the wig, which will make the U-part wigs dry, dull and unnatural. Usually twice a week is enough.
6. Sleep maintenance
You must pay attention to the protection of U-part wig when sleeping. It's best to take it off, then put it on the wig rack and wear it the next day. If you want to sleep in U-part wigs, you must wear a silk nightcap to reduce friction and protect wig hair.
Where to get the most natural U-part wig?
There are various types of U-part wigs which are made of human virgin hair in Recool Hair. You can get big discounts to buy the wigs and there are nice coupon codes for your use as well.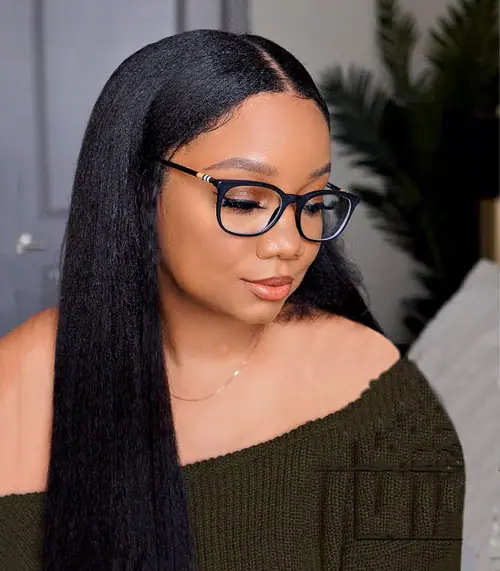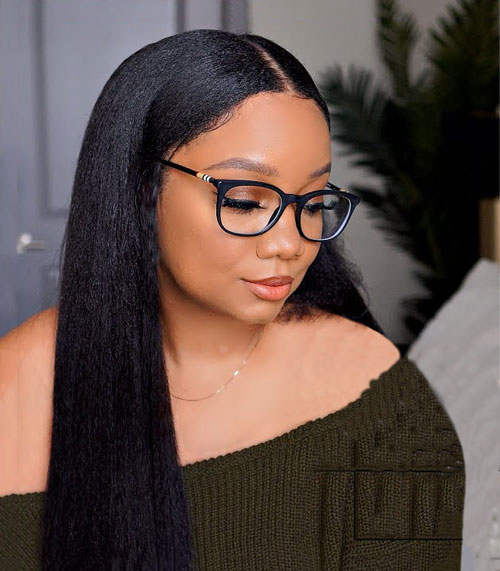 The hair style is kinky straight hair. And the hairstyle can give the African American women greatly natural hair look. And the U-part wigs are glueless that you can avoid the hurt of glue.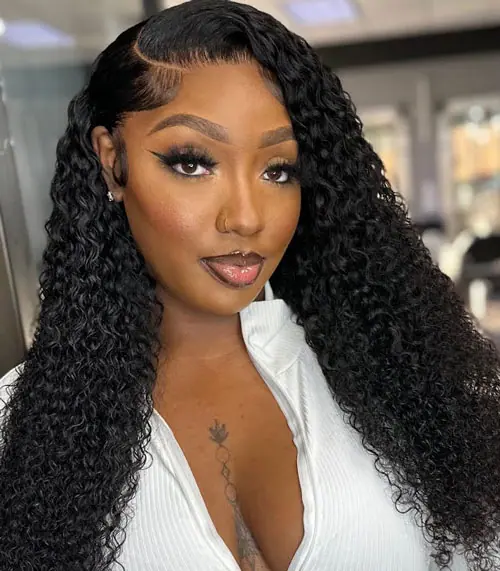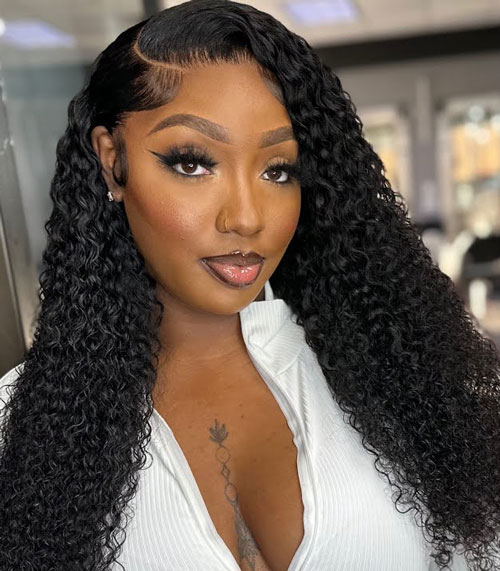 The hairstyle is jerry curly. The hair texture is human hair. You can get the natural hair look by the human hair. And the prices are low. Welcome for your checks and orders.