Curly hair has always been seen as a virtue, particularly among ladies of African American community. As sales of hair weaves and extensions increase, we must make sure we are keeping up with the most recent fashions and what our customers are most interested in. We are consistently seeing that curly human hair is the top texture that our female customers want. In addition to choosing the lovely curls, people are also choosing the option of having them turned into wigs. You're probably wondering why curly human hair wigs are so fantastic, and all we can say is, EVERYTHING. You may choose to wet and style your hair, test different hairdos, and deal with less care. Why not let everyone know via a great blog article, we reasoned. We're going to share the top reasons why ladies like curly human hair wigs, whether you're considering purchasing a closure, frontal, or bundles.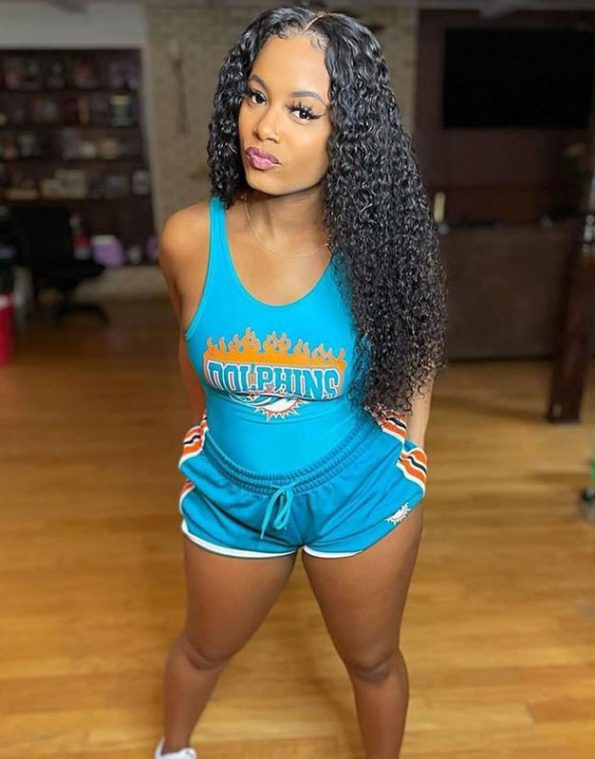 How do you put on curly human hair wigs?
Before you install the wig, you should do a test to see if your skin is allergic. Make sure the wig is safe for your skin before wearing it. You better shape or braid short hair into rows if you plan to use a flat iron to make your own hair flat. Long hair can be pulled back in a low ponytail that is then wrapped into a flat bun and pinned in place. Then, wash your skin gently with a cleanser, and pat it dry with a towel.
Put on your curly wig next, then adjust with the strap. Check to see if the wig fits your head before using any adhesives. So you put the wig on your head and align the hairline with your own. If you tighten the strap and the wig still does not fit, get in touch with the seller for assistance. Please make sure the wig hasn't been worn before returning it; we allows returns for 30 days with no explanation. Make the lace forehead neat. After the wig is the right size for your head, you may use glue to secure it, and you can carefully cut the extra section to make the edge seem natural.
Why are curly human hair wigs so popular?
Simple upkeep.
The ease of upkeep is what has everyone rushing to get curly hair extensions. Whether you have human hair extensions or your own natural hair, conditioner is a crucial tool for curly ends. In order to make the moisture in curly hair last, we must lock it in 10 times faster than with other types. Your favourite friend is leave-in conditioner. Try to squeeze a dime-sized amount into your hand and put evenly over and into the wig; this will keep your curls appearing tight. The good news is that it's hard to detect while wearing curly human hair wigs; in fact, the less tidy or precise it is, the more real it seems. Curly hair is less prone to shed than straight or wavy human hair extension, which is another advantage. Generally, when a weave sheds, you have to regularly trim or clip the ends, which reduces the weave's lifespan. With curly human hair wigs, you can very much ensure that you can put it on and carry on with your day without any additional effort.
Straightforward and adaptable styling.
Your curly human hair wig could not be easier to style. A broad tooth comb and your fingertips are two essential hair tools you'll need. You definitely don't want to use brushes while working with curly human hair; doing so is a recipe for catastrophe. At all costs, you want to minimize breaking. If you brush your hair too forcefully, this may cause strands to fall out more quickly than desired. Using your fingertips or a wide-tooth comb through the wig will protect the hair because you don't want to brush your priceless curls away. Detangling the hair while it is still damp is your best option if you feel like the curls are out of control and it is starting to tangle or knot up too readily. It will reduce excessive hair loss and shedding. You have a choice between using a blow dryer and diffuser to dry the curls after detangling them or letting them air dry. The diffuser will aid in softly and slowly drying the hair without endangering it with heat. Moreover, using a diffuser lessens the possibility of frizz. Remember not to overdry; once you've gotten the majority of the water out, let the remaining hair air dry; this will make your curls look more natural.
Preferred fashion hairdo.
When you buy any kind of curly human hair, you can nearly be sure that you'll be keeping up with the most recent hair trends. It's easy to throw curly hair on top of your head and walk out the door because it takes little to no styling. What more encouragement do we really need when celebrities like Beyoncé, SZA, Rihanna, and many more have been spotted sporting beautiful curls? Women like curly hair most of all because of how natural it seems. What better way to safeguard our natural curls when we wish to than to sport some curly extensions? Nobody wants to spend their entire day sitting around fixing their hair, because that's just too boring. Just picture how easy it would be to spritz some leave-in conditioner or oil on your hair and call it a day. You can't go wrong with a curly human hair wig if you're someone who avoids venturing outside of their comfort zone and want to sport a constant appearance that is nonetheless fashionable.
Straight hair is more costly than curly hair.
Last but not least, cost is the main factor in our decision to get curly wigs. Unexpectedly, straight human hair wigs are more costly than curly ones. Most frequently, additional chemical processing is employed to give straight hair its shape. Since curly hair is natural, there is no need for further chemical processing, which makes the process simple but increases the cost. Another factor is that curly wigs typically don't require a lace hairline because the curls will cover your head nonetheless. Since curly wigs already seem natural, you won't have to worry about the price of wigs rising significantly due to lace frontals. The price will now slowly rise based on the kind of hair (Malaysian, Peruvian, Brazilian, etc.), regardless of whether it has curls or not. Yet because curly hair is more accessible, we are maintaining a certain pricing threshold for this type. We suggest you to try these wig units out and buy one for yourself because we all like making occasional financial savings. There will be no letdown for you.
How to choose and care for a curly human hair wig?
Curly human hair wigs are a great way to add volume, texture and style to your natural hair. They can also help you change up your look without damaging your own hair with heat or chemicals. However, choosing and caring for a curly human hair wig can be tricky if you don't know what to look for and how to maintain it properly. Here are some tips to help you get the most out of your curly human hair wig.
Choosing a curly human hair wig.
There are many factors to consider when choosing a curly human hair wig, such as:
– The type of curl:
There are different types of curls, such as loose waves, tight coils, kinky curls, etc. You should choose a curl type that matches your preference and suits your face shape. For example, if you have a round face, you might want to avoid very tight curls that can make your face look wider. Instead, opt for looser waves or curls that can add some length and definition to your face.
– The length of the wig:
The length of the wig depends on how long you want your hair to be and how much maintenance you are willing to do. Generally, shorter wigs are easier to manage and style than longer ones. However, longer wigs can give you more versatility and options for different hairstyles. You should also consider how the length of the wig will affect the curl pattern. For example, longer wigs tend to weigh down the curls and make them looser over time.
– The color of the wig:
The color of the wig should complement your skin tone and natural hair color. You can choose a color that is close to your own hair color for a more natural look or go for something different for a more dramatic effect. You can also opt for ombre or balayage wigs that have gradual transitions from darker roots to lighter ends or vice versa.
– The quality of the wig:
The quality of the wig determines how realistic it looks and feels on your head. You should look for wigs that are made from 100% human hair that has not been processed with chemicals or dyes. This will ensure that the wig is soft, shiny and durable. You should also look for wigs that have lace fronts or closures that mimic your natural hairline and scalp.
Caring for a curly human hair wig.
Once you have chosen your curly human hair wig, you need to take good care of it to keep it looking fresh and beautiful. Here are some tips on how to care for your curly human hair wig:
– Wash it regularly:
You should wash your curly human hair wig at least once every two weeks or whenever it gets dirty or oily. Use lukewarm water and mild shampoo designed for curly hair or wigs. Gently massage the shampoo into the scalp area and work it through the rest of the hair in one direction only (from roots to ends). Rinse thoroughly with clean water until no suds remain.
– Condition it deeply:
After washing your curly human hair wig, apply a generous amount of conditioner designed for curly hair or wigs all over the wet hair (avoiding the scalp area). Leave it on for 10 minutes then rinse well with clean water.
– Dry it carefully:
Do not wring or rub your curly human hair wig with a towel as this can cause frizzing and tangling. Instead, gently squeeze out excess water with your hands then blot dry with an old t-shirt or microfiber towel (these materials are softer than regular towels). Let your curly human hair wig air dry completely on a wig stands before styling.
– Detangle it gently:
Before styling your curly human hair wig, use a wide-tooth comb or fingers (not brushes) to gently detangle any knots starting from the ends working up towards roots (never comb from roots downwards). Be careful not to pull too hard as this can damage
the strands.
– Style it properly:
To style your curly human hair wig, you can use products such as mousse, gel, cream, or spray designed for curly hair or wigs.
Apply them sparingly on damp hair then scrunch or twist the curls with your hands to define them.
You can also use a diffuser attachment on low heat setting to enhance the curl.
Please keep in mind these recommendations for dos and don'ts to ensure that your curly wigs endure longer.
1. Do: For your curly hair wigs, use a renewal spray.
Don't: Each day, wash your wig.
Many believe that washing their wig every day will keep it fresh and curly. Nevertheless, if you wash your wigs more, they will get dryer and lose the oils that make them healthy. Please nourish your hair with little olive oil and a regeneration spray after washing your wigs. Even our own hair will get quite dry when conditioner is not used. In addition to the fact that your body requires a certain element to maintain healthy hair, you also need to take special care of your hair, particularly because many women like having their hair coloured or permed. Thus you could assume that a wig requires additional maintenance.
2. Do: To style your curls, use your fingertips.
Don't: Go through your hair with your fingertips.
3. Do: Locate a hairstylist with experience working with curly hair.
Don't: Get a haircut.
You may need to alter your curly hair for a time; if you decide to trim it, locate a competent hairdresser to do it. You can preserve healthy ends and avoid weighing down your curls by getting a haircut. This implies that you must locate a skilled hairstylist who has experience working with curly hair.
4. Do: Make use of a diffuser.
Don't: Be reluctant to use a hairdryer.
The natural breeze is the ideal way to dry wigs, but if you don't have enough time, you may use a hairdryer even though heat is bad for hair. Apply some nourishment oil to the hair to protect it from the heat before using the diffuser. By dispersing heat more evenly than a typical barrel drier, a diffuser attachment will help you define your curls. Just be sure to dial the heat down to a low setting or off entirely.
5. Do: Select a comb with broad teeth.
Don't: Have a hairbrush.
You shouldn't use the brushes if you want to preserve the curls on your wig. Please gently run a wide-tooth comb over wet hair while you are in the shower right before rinsing out your conditioner if you discover that your hair needs a brush to avoid any tangles.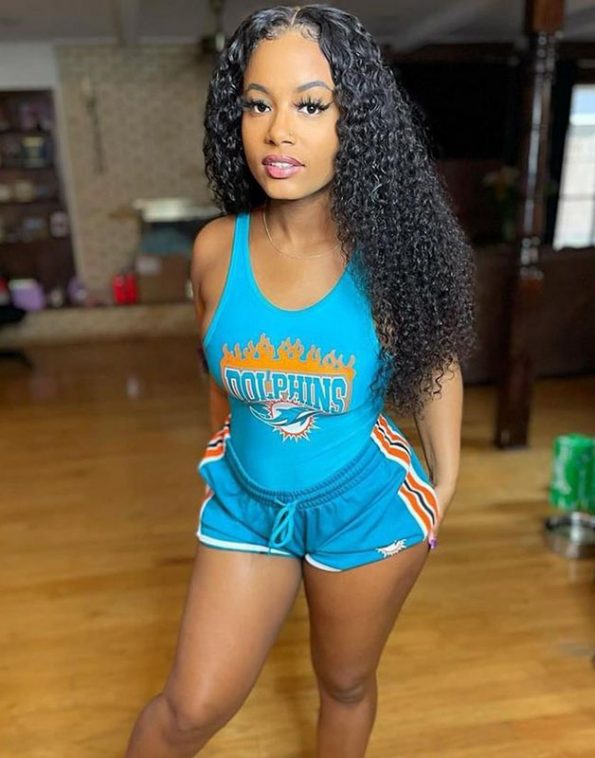 Summary up.
You are now prepared to select a curly human hair wig for yourself. But keep in mind that you'll be wearing your selected wig for a while, so choose wisely! You want your wig to feel as comfy as natural as you can!
We have a huge selection of wigs in a variety of colours, sizes, styles, and forms. With the intention of giving you only the finest, everything you want is conveniently located in our web. You have a nice day!