Music sets the tone for any mood in life. The right track can enhance your workout, soothe a busy mind, or even set the mood for some quality time with your other half. But regardless of what we're listening to , enjoying music through exceptional audio quality can make a fundamental difference in our experiences.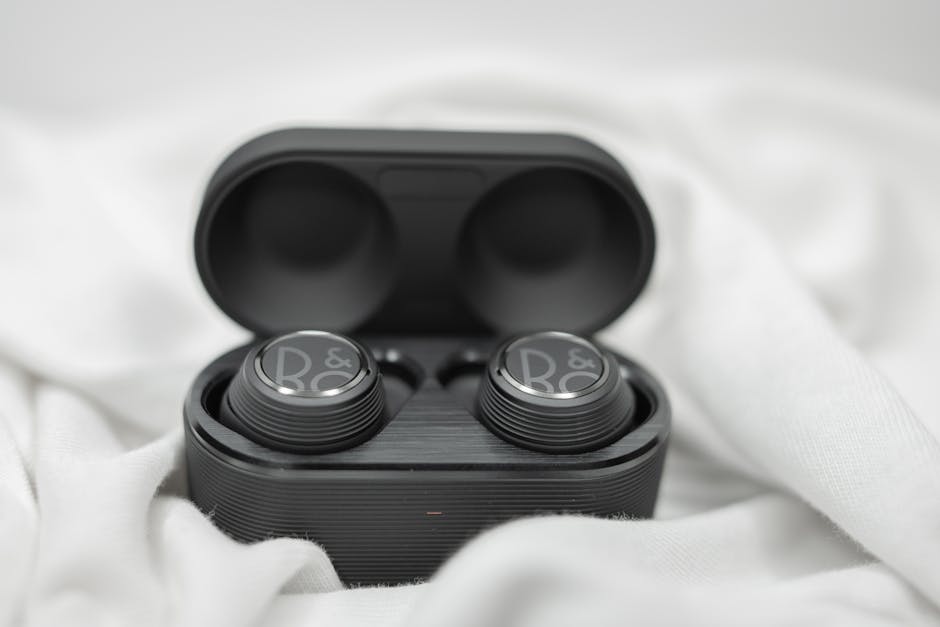 The quality of headphones worn is the ultimate determinant of the resulting sound that listeners would hear, making it increasingly important to invest in headphones with top-notch sound delivery . This is where Bang & Olufsen: Beoplay H95 comes in. This headphone is the most current offering in the B&O's range of iconic noise-cancelling headphones.
In this blog post, we will explore the luxurious world of sound delivery facilitated by Beoplay H95 headphones. From the headphones' background and features to the benefits of premium audio, and the bottom-line: Is it worth the investment?
1 Brief history of Bang & Olufsen and their audio technology
Bang & Olufsen (B&O) is a globally recognized Danish electronics brand that has been at the forefront of the high-end audio market since 1925. B&O has a deep-rooted history of excellence in sound engineering and has consistently pushed boundaries with its audio technology.
B&O has been successful in fashioning audio technology that connects people through the power of sound. The brand has proven over the years beyond a reasonable doubt that it can edge close to perfection in sound quality . Dated as far back as the early 1920s, Bang & Olufsen's timeless design and quality have enabled them to maintain their relevance in the much progressive and fast-paced technology world.
Features and Benefits of the Beoplay H95 Headphones
It's no secret that the right set of headphones enhances the overall listening experience. Beoplay H95 headphones are not only stunning in appearance but also technically sound. With characteristic craftsmanship and attention to detail, B&O has fashioned these headphones for prolonged wear. Here are some features and benefits that the Beoplay H95 headphones offer .
Noise-cancellation technology and how it works
The Beoplay H95 features a Hybrid Active Noise Cancellation technology that cancels external noises in the background, providing a fully immersive listening experience.
The noise-cancellation technology was specifically designed for people who travel frequently or work in noisy environments and who would appreciate a serene environment to enjoy their music. The Hybrid Active Noise Cancellation system uses microphones to pick up and cancel out external noise using opposing sound waves that actively cancel the incoming sound waves, a process which produces a "White noise ." This then allows the headphones' sound waves to dominate the space, creating a tranquil and serene listening experience.
Comfort and fit for extended wear
Beoplay H95 headphones have been designed with comfort in mind. They are cushioned with plush lambskin and memory foam around the adjustable headband and earcups, providing comfort for extended wear periods. Unlike most over-ear headphones that feel claustrophobic after long hours of wear, the H95 is designed to let your ears breathe so that you can wear them for hours comfortably.
The Importance of Audio Quality
Everyone has a music genre they love and has an idea of how it should sound. Over the years, the headphones' quality and type has largely influenced people's musical experience, making quality audio increasingly important. Excellent audio delivery creates the perfect environment for an out of this world experience. It creates an almost sensory experience, embedding the listener in the music, giving life to every note .
Exploring the benefits of high-quality audio for your listening experience.
a. Improved Sound Reproduction - High-quality headphones like B&O's Beoplay H95 headphones produce an exceptionally accurate sound. Every instrument, note, and vocal is crystal clear.
b. Enhanced Quality of Noise Cancellation - High-quality headphones produce better noise-cancellation technology to provide the listener with superior isolation from external noise.
c. Music Therapy - Excellent audio both physiologically and psychologically impacts the listener . Research has shown that quality music delivery through headphones produces a soothing effect and calmness on the listener's brains.
Is the Beoplay H95 Headphone Worth the Investment?
The Beoplay H95 headphones are on the high end of the price spectrum, and they will make quite a financial dent in your wallet. That being said, it's hard to argue with the value return for that price.
Summarizing the benefits of the Beoplay H95 and considering its value.
a. Sound Quality - The Beoplay H95 headphones produce a sound delivery that is nothing less than high-quality.
b. Build Quality - B&O has developed the Beoplay H95 headphones with precision and attention to detail , producing headphones anyone would be proud to wear.
c. Comfort Level - The Beoplay H95 headphones are designed with comfort in mind, ensuring that hours spent wearing them won't be a source of discomfort.
Final Thoughts:
If you believe in experiencing music to the fullest, the Beoplay H95 headphones are an investment worth making. They have a luxurious design and deliver premium sound quality that surpasses that of most headphones that are available in the market.
Bang & Olufsen's steadfast devotion to excellence in sound engineering and quality craftsmanship is evident in the Beoplay H95 headphones. They have designed these headphones to satisfy anyone looking to own a reliable pair of headphones with premium features, uncompromised acoustic performance, and ultimate comfort.