Lace front wigs are an amazing way to change up your hairstyle without making any permanent changes to your natural hair. They come in a variety of lengths, styles, and colors, making it easy to switch things up whenever you want. However, one of the most common issues people have with wearing lace front wigs, especially shorter ones, is keeping them in place. In this article, we'll go over some tips and tricks for securing your short lace front wig so you can wear it confidently without any fear of it slipping or shifting.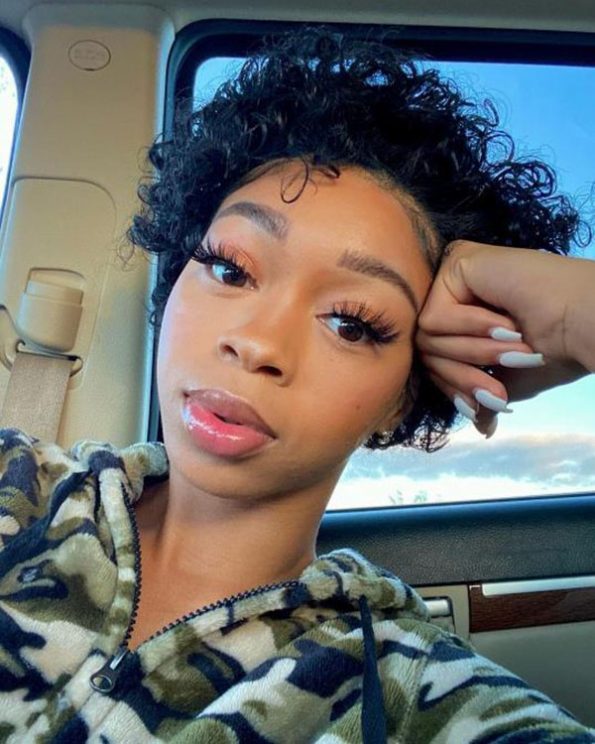 Step 1: Prepare Your Natural Hair
Before you put on your lace front wig, you need to prepare your natural hair. First, brush your hair thoroughly to remove any tangles or knots. Then, use a hair tie or bobby pins to create a flat base for your wig to sit on. You can also use a wig cap to help hold your hair in place.
Step 2: Adjust the Wig Cap
Once your natural hair is in place, it's time to put on the wig cap. Wig caps come in a variety of materials, such as nylon or mesh, and they help to keep your wig in place and protect your natural hair. Place the wig cap over your head, making sure it's snug but not too tight. Tuck any stray hairs under the wig cap so they don't get caught in the wig.
Step 3: Place the Wig
Now it's time to place the lace front wig on your head. Hold the wig at the sides and gently shake it to loosen any tangles. Place the wig on your head, starting at the front and working your way back. Make sure the wig is centered on your head and the ear tabs are aligned with your ears.
Step 4: Adjust the Straps
Most lace front wigs come with adjustable straps that allow you to tighten or loosen the wig for a comfortable and secure fit. Reach behind your head and find the straps, then adjust them until the wig feels snug but not too tight. Make sure the wig is not pulling on your natural hair or causing any discomfort.
Step 5: Apply Adhesive
To ensure that your wig stays in place throughout the day, you can use adhesive. Apply a small amount of wig glue or tape to the hairline of the wig, being careful not to get any adhesive on your natural hair. Use a cotton swab or brush to apply the adhesive in a thin, even layer. Wait a few seconds for the adhesive to dry before touching the wig.
Step 6: Style the Wig
Once the wig is securely in place, you can style it as desired. You can use a flat iron, curling iron, or hot rollers to create the look you want. Just be sure to use heat protectant spray to prevent damage to the wig fibers.
Step 7: Maintenance
To ensure your lace front wig stays in good condition, you should wash and condition it regularly. Use a wig-specific shampoo and conditioner to gently clean and moisturize the wig fibers. Avoid using regular hair products on your wig as they can cause damage.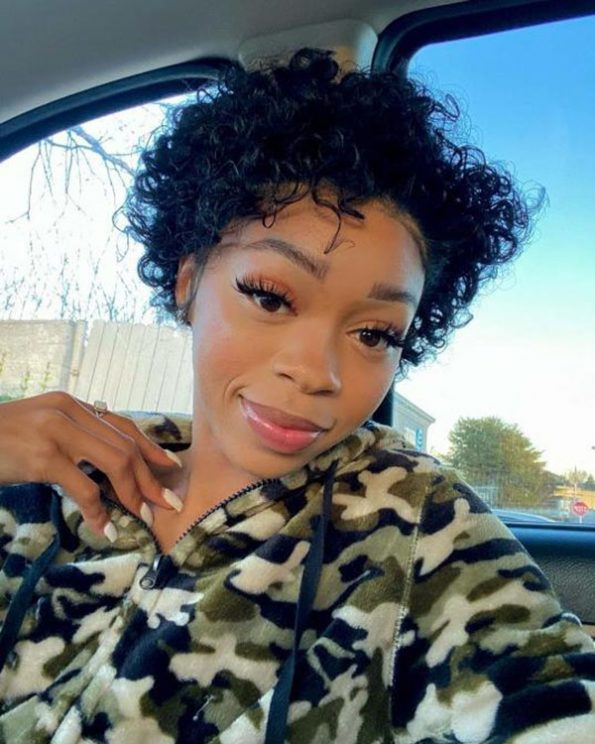 Conclusion
A short lace front wig can be a great way to change up your hairstyle without committing to a permanent change. However, it can be challenging to keep a short lace front wig secure in place. Remember to prepare your natural hair, adjust the wig cap and straps, apply adhesive, and style the wig as desired. With these tips and tricks, you can enjoy your short lace front wig with confidence, knowing that it will look natural and stay secure throughout the day.