A 4×4 lace closure wig is a common lace wig, which is a kind of wig with the front of lace. Closed wigs are also very flexible, which can create beautiful hairstyles through small pieces of lace, are cheaper, easier to maintain, and diverse, and are loved by many women and fashionistas.
Today's blog will introduce you to these 4×4 lace closure wigs and some popular styles and types.
What are 4×4 lace closure wigs?
The lace of the 4×4 lace closure wig is in the front middle of the top of the head and covers the forehead 4×4 inches. The ear-to-ear cover is not like the lace front, the 4×4 lace areas are limited, it is placed in the middle of the lace wig, and the 4×4 lace area is a standard lace size, to make the wig look natural. A 4 x 4 lace closure wig is a better choice for beginners to wear a wig because it is easy to put on and take off.
4×4 lace closure wigs Vs 13×4 lace frontal wigs
1 .Similarity
Made of lace and human hair bundle, with a breathable elastic net.
Breathable, light, and comfortable.
Baby hair.
Pre-plucked natural hairline.
Without any chemical treatment.
Can be dyed again, and shaped.
Both are lace front wigs.
2. Advantages of 4×4 lace closure wigs
Due to the smaller lace area of the 4×4 lace closure wig than the 13×4 lace front wig, the price will be more competitive.
The 4×4 lace closure wig is also known as a beginner-friendly wig, and once you become proficient, you can try a larger lace area.
Why must you try 4×4 lace closure human hair wigs?
1. Easy installation
The 4×4 closure wig is easy to install, with a small lace area and minimal glue installation and lace trimming operations. Compared to large lace front wigs, this wig will significantly reduce the time required for wig installation. It is very suitable for women who are busy with work or do not like the complicated installation process, saving you time.
2. Natural appearance
The 4×4 lace closure wig is made of human hair, giving you a natural appearance. The wig hair looks like your own hair. A natural appearance will make your appearance more attractive, without appearing strange or abrupt.
3. Can be dyed
Human hair can undergo multiple dyeing and heat settings, resulting in very high hair quality. You can use it for a long time, or bleach, straighten, and reshape it according to your favorite style.
4. Not easily entangled and detached
4×4 human hair lace closure wires are not easy to tangle and fall off, and the wig quality is very high. Your maintenance costs are relatively low, which can save a lot of maintenance costs and time.
5. Different styles
There are various types of 4×4 lace wigs with a variety of hairstyles, and you have many different choices, including loose wavy, deep wavy, curly, straight wigs, wigs with bands, and more.
6. Budget-friendly
The 4×4 lace closure wig is cheaper due to its small lace, making it a perfect choice for those with tight budgets.
Tips to maintain your 4×4 lace closure wigs
When cleaning, use warm or cold water. Hot water can harm your hair.
Do not brush or pull your hair when it is damp, as it can cause knots in the hair.
Stay away from scorching sun exposure and avoid UV damage. High temperatures can damage the ends of wigs, which may cause the stratum corneum to dry out.
Be careful when using chemicals, dyes, rinsing agents, and bleach, as they can damage your natural hair.
Be sure to use a wide-toothed comb and move gently when removing entanglements.
Don't wear your 4×4 lace closure wigs excessively, and your wig needs a rest. You can also take turns wearing your wig instead.
Wigs need to be maintained in time to maintain the nutrition and moisture of wig hair, solve hair dryness, and effectively avoid hair problems such as hair loss, dullness, and fragility.
Where can buy the best 4×4 lace closure wigs?
Recool Hair is a trustworthy and reliable online store. Recool Hair specializes in producing high-quality 100% natural human hair products, which can be made without any chemical treatment, with a natural appearance and comfortable wearing.
Recool Hair has always been committed to providing customers with high-quality products, fast service, and lower premiums, and doing its best to make every customer fall in love with our store.
The prevalent styles of 4×4 lace closure wigs in Recool Hair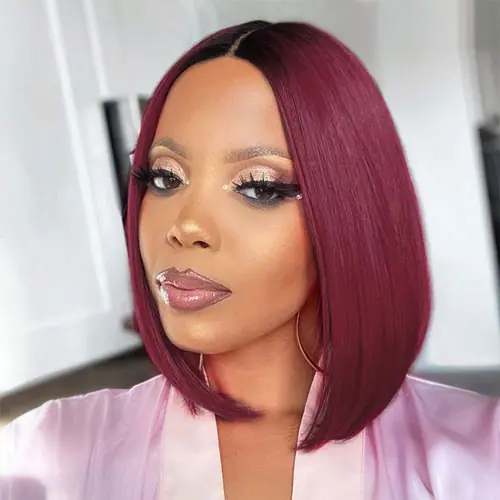 It is a 99j burgundy color lace closure wig with a 4×4 lace closure and dark roots. It is a bob-colored wig that is so stylish that you will be attractive in the hot weather. And the bob wig means that you will enjoy your life under the breathable wig cap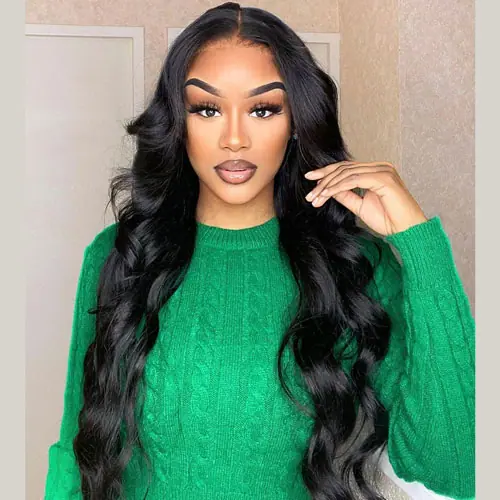 The wigs are human hair in 10A which can give you durable wig quality. And the wigs are pre-plucked. You will get a natural hairline. The lengths you can choose are 16inch to 24inch.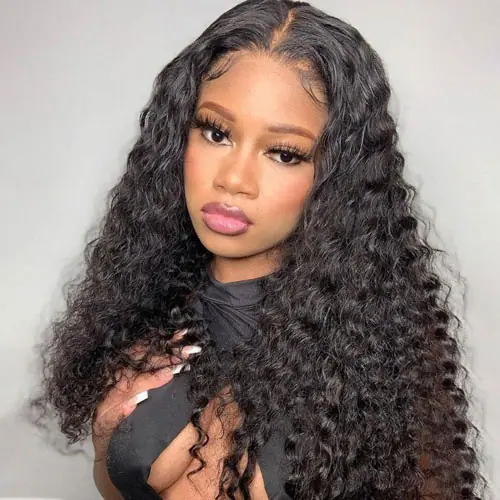 Brazilian deep-wave human hair wigs are very popular now for their high texture. And the deep wave hair will add your great volume of hair and the beauty of curls.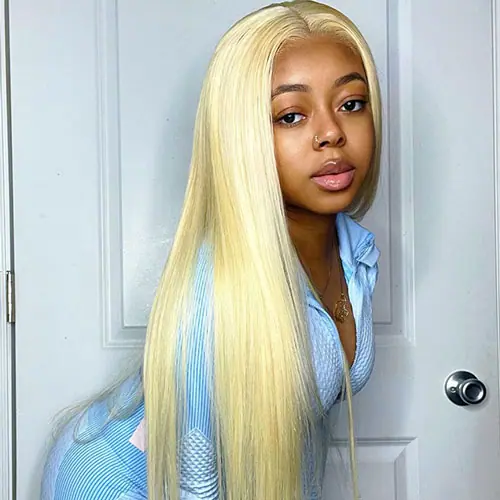 You can get the most transparent lace for that the HD lace can melt with all kinds of skin. The hair color is 613 honey blonde which is bright and lively. You will feel confident in the wigs. The hair density is 180% so you can get a big volume of hair.