Are you looking for a novel wig to change the appearance of your hair in 2023? You can try a colored wig. The appearance of your hair can change greatly quickly by changing the color of your hair.
Recently, highlighted wigs are very popular, and many women are wearing highlighted wigs. This wig is very suitable for adding some style and color to your style.
Whether you want to be blonde, dark, or red, there is a highlighted wig that suits your needs. Today's blog will discuss different types of highlighted wigs and how you can get high-quality and suitable highlighted wigs.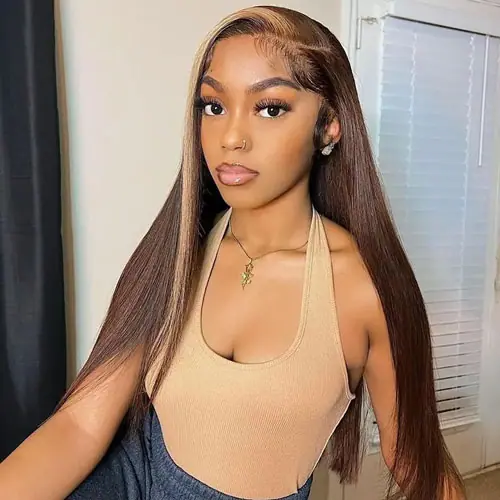 What have highlighted wigs?
Highlighting is a kind of local coloring hair technology. Hairs dyed with multiple colors and multiple light hair bundles are decorated on a dark base to create a typical overall appearance of alternating light and dark, which are usually complementary. It will make your hair look more charming and special. If you are tired of only one color, then highlighting your hair will be a good choice, and you can get more hairstyles and colors.
Why must you choose a highlighted wig for a new hair look?
1. Fashion trend
Highlighted wigs have a unique style and appearance, which is very charming. It is the most fashionable wig style in 2023. Highlighted wigs can make your appearance richer and more attractive.
2. Maintenance expense
The maintenance cost of Highlighted wigs is not high. Unlike traditional colored wigs, your maintenance cost will be lower due to partial dyeing, so don't worry too much about the fading of wigs.
3. The expense
The price of Highlighted wigs is not high, and your cost will be lower than if you dye it yourself. You only need to buy a wig once, and you can avoid several salons to style your hair color.
4. Damage to natural hair
Highlighted wigs are less harmful to your natural hair. You can get a highlighted hair appearance without dyeing your natural hair. Dyeing your hair color is risky. A highlighted wig can avoid this damage and give you a healthy and shiny hair appearance.
Types of highlighted wigs
There are many different types of highlighted wigs in the market, such as synthetic wigs, human hair wigs, lace front wigs, lace closure wigs, bob wigs, deep wave wigs, red/pink/green, black wigs, etc.
Synthetic wigs are usually the cheapest choice, but the quality is poor, belonging to short-term use of hair, and not natural and beautiful enough.
Human hair wigs have a natural appearance and are more durable. You can use it for a long time, and it is easier to maintain and maintain.
Highlighted wigs have a variety of hair types. You can choose your wig type according to your budget and personal preference.
Where can you get high-quality and suitable highlighted wigs?
If you are going to try highlighted wigs, you can choose Recool Hair. Recool Hair is the best online store to buy highlighted wigs. It has more than 15 years of wig manufacturing experience. Because of the factory-store direct sales model, you can get very favorable wigs and all kinds of human hair wigs you like. All wigs in Recool Hair are 100% virgin human hair.
The best highlighted human hair wigs in Recool Hair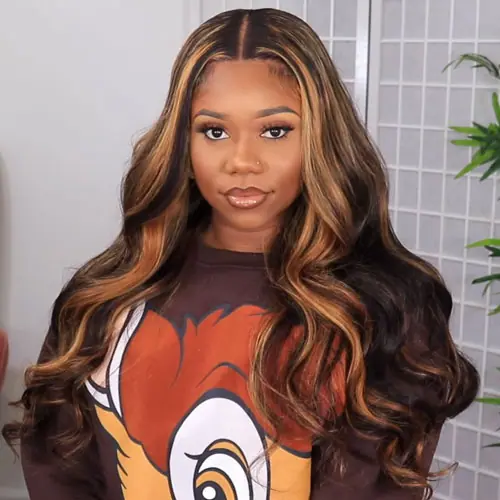 It is a highlighted body wave wig. The body wave has a soft and romantic look. And the color will make you brighter and more gorgeous.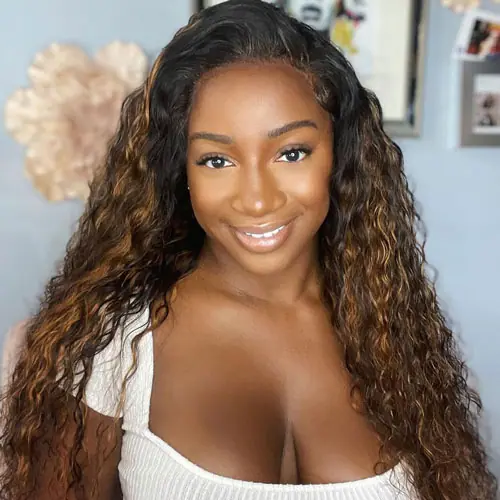 The water wave highlighted wig is very stylish and attractive. You can wear it to engage in all the parties so that you will be the shiniest woman.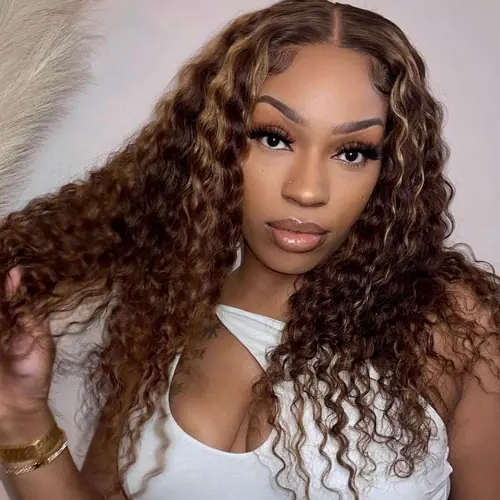 The highlighted wig has deep-wave hair. The hair color is a honey-blonde highlight. You will love the deep wave hairstyle, for the hairstyle is elegant and easy to be curled or straightened.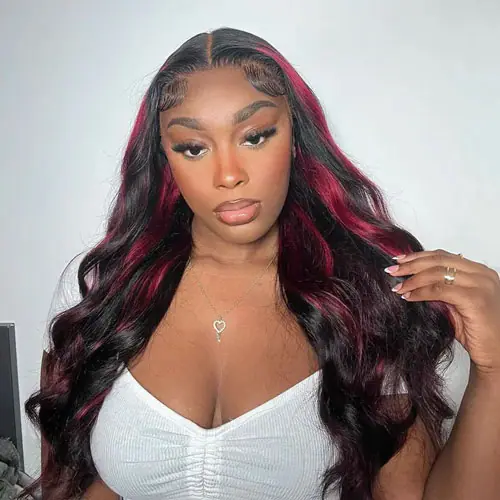 It is a 1B/99J highlighted wig. The wig has dark roots which will be more natural when you wear it. And the wig is glueless so that you will be better protected from the glued way.
Conclusion
You can try the highlighted human hair wigs to get a fabulous look dear. And there are many varieties of highlighted wigs in Recool Hair. You can check the hair information and just do orders in Recool Hair directly.