Equinox patio roofs have become the top-rated choice for transforming outdoor space into a delightful oasis. The innovatively designed patio covers offer a unique blend of style and functionality. Be it the scorching sun or the drizzles, nothing can stop you from enjoying the outdoors when you install louvered outdoor patio roofs.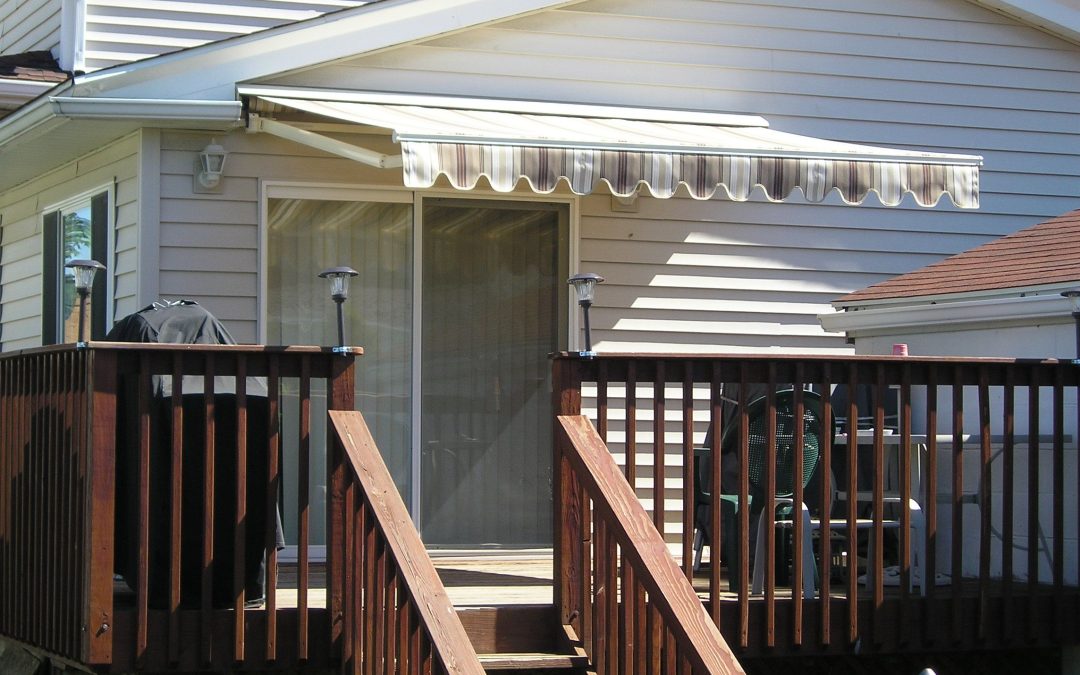 There might be bazillions of blogs on the internet boasting the versatility and beauty of louvered patio roofing solutions, there are several lesser known facts about Equinox patio roofs that deserve your attention.
No need to scroll or read any more articles on Google because today we will unlock the secrets and tell you 8 fascinating things about Equinox roofs.
Quiet operation:

Most homeowners have a concern about the motorized operation of louvered roofs. Equinox louvered roof is equipped with innovative technology which assures noise-free louver adjustments and undisturbed relaxation.
Rainwater management:

Water pooling or accumulation won't be a point of concern when you invest in

louvered patio covers.

These roof panels are effectively channeled with in-built concealed gutters and downspouts to keep the outdoors dry.
Sustainable operation:

If you always wanted to generate cleaner energy for household usage, now is the time. Get Equinox covers for your patio and integrate the feature of the solar operated motor. Your outdoor space will become energy efficient with this neatly installed solar battery on top of the patio cover.
Smart home integration:

Want to make your patio cover the talk of the town? Embrace the power of technology and control the opening or closing of louvers through your mobile or voice commands.
Ambient lighting:

These patio covers are a perfect blend of beauty and functionality due to the options for hidden lighting. You can easily install an LED lighting system to create a magical atmosphere for evening gatherings.
Sound dampening:

Most homeowners have this concern that aluminum patio covers get too loud during rain. Equinox louvered roofs, on the other hand, have inherent sound dampening qualities. These are ideal to be installed near your bedroom window and you don't have to be worried about the irritating sound of raindrops.
Wind sensor technology:

The innovative built-in wind sensor technology can be another reason for the envy of your neighbors. The system intelligently detects high wind speeds and adjusts the position of the louvers. This feature protects your patio cover from potential damage, especially during gusty weather conditions.
Material variety:

To be honest, the internet is not doing justice to the unmatched beauty of Equinox louvered roofs. Most of the pictures floating on search engines are showing bland, basic and standard louvered roofs. In reality, you get a wide assortment of style options. Make sure to connect with trusted

Equinox patio installers

and you will be spoilt for choices. Rich wood finish, sleek and minimal aluminum, rustic or traditional charm, or any of the contemporary styles, you name it, the patio cover builders can customize it for you. It is possible to find a style option that complements your taste and elevates the visual appeal of your outdoor area.
Conclusion
Equinox patio roofs offer much more than aesthetics. These adjustable louvers with seamless integration to energy efficiency and low maintenance, become the best available patio cover for comfort, style, and functionality. Now that you're armed with in-depth knowledge of Equinox patio roofs, you can confidently invest in these and create a breath-taking oasis in the outdoor space. Redefine your outdoor living experience by getting in touch with Bluebonnet Patio Covers. They are the renowned Equinox certified patio cover installers in San Antonio, New Braunfels and Austin.