gadgets
AirPods, AirPods 2, AirPods Pro and now AirPods 3: Apple\'s small wireless headphones are very popular. Their compact design makes them easy to wear in virtually any situation. But what about protectio...
airpods apple headphones gadgets tech
Kevin
· 1 year ago ·
0
· 3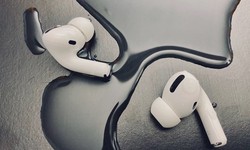 Meta says its ultimate goal with its VR hardware is to make a comfortable, compact headset with visual finality that's 'indistinguishable from reality'. Today the company revealed its latest VR headset prototypes which it says represent steps toward that goal. Meta has made it no secret that it's du...
meta vr virtual reality tech gadgets
Kevin
· 1 year ago ·
0
· 17 · 1