wikipedia

(3)

Wikipedia is one of the most popular websites on the internet, with over 6 billion page views per month. It's a go-to source of information for many people, and it's also a powerful tool for businesses and individuals who want to establish themselves...

Leroy Evans

· 27 March

· 25
Startups are popular now and every person dreams to start their own business. There are multiple business ideas to adopt and if you want to capture the attention of new audiences then you have to make sure that you are doing enough effort.  To...
Emma John
· 19 July
· 5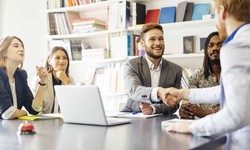 Introduction: In today's digital age, having a strong online presence is crucial for individuals and businesses alike. And one of the most effective ways to establish credibility and showcase achievements online is through a well-written Wikipedia...
Scarlett Watson
· 22 February
· 1