technology

(3)

In the primary research process, various primary sources from both the supply and demand sides were interviewed to obtain qualitative and quantitative information for this report....

NeilR322

· 26 September

· 2
Technology is progressing so fast that it's leading to major transformations across numerous industries. From cloud-based collaboration services which connect us to those across th...
Featured Writer
· 22 September
· 9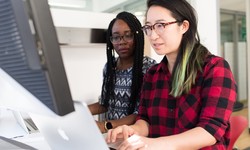 The question is, how to hire an offshore development team? Well, before we answer that question, let's talk about the statistics and benefits of hiring offshore developers. So, tec...
Yaroslav Romanenko
· 28 July
· 21