sustainability

(2)

5 Ways to Promote Corporate Social Responsibility on Social Media In a world where corporate social responsibility is becoming more important, firms must understand how to generat...

The Entrepreneur Review

· 15 May

· 17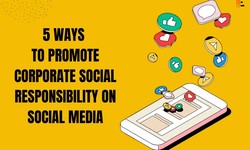 The construction and demolition (C&D) industry naturally generates waste. However, the sheer scale of waste — as well as any harmful materials ¬— can significantly impact the envir...
Featured Writer
· 15 September 2022
· 43 · 9