success

(3)

9 Most In-demand Startup Trends of 2023 The startup ecosystem has been growing rapidly in recent years, with entrepreneurs leveraging technology to disrupt traditional industries and create new growth opportunities. The COVID-19 pandemic has acceler...

The Entrepreneur Review

· 11 April

· 24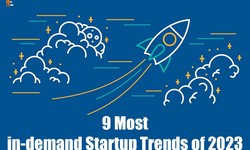 Navigate the path to financial prosperity with K.M. Pathi. Our comprehensive wealth management services provide expert guidance for investments, savings, and a secure financial future. Unlock Financial Success with K.M. Pathi - Your Trusted Partner f...
loyala william
· 29 August
· 1
In today's rapidly changing world, academic excellence alone is no longer sufficient for students to thrive. The development of emotional intelligence has emerged as a crucial component in nurturing the success and well-being of students. Emotional...
The Entrepreneur Review
· 07 July
· 1