safety

(3)

Health, Safety, and Nutrition for the Young Child   ==>>CLICK HERE FOR READ OR DOWNLOAD THIS BOOK<<==   Book Detail Author : Lynn R. MarotzPages : 576Release Date : 2014-1-1...

Amelia Travis

· 12 September

· 1

Injurious incidents and exposures are a part of life, but that doesn't mean we can't do all we can to prevent them. Taking such proactive and preventative measures in the workplace...

Featured Writer

· 01 September

· 15 · 7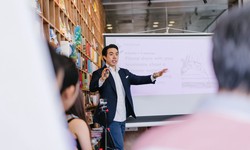 Summer heat for some means spontaneous family trips, poolside fun, and relaxing beaches. However, it's a different story for those in manufacturing. Summer heat equates to occupati...
Featured Writer
· 25 August
· 10 · 14