recruitment

(3)

Research shows a staggering 85% of employees are not engaged in the workplace. Whether it's due to boredom, a lack of incentive or insufficient communication, these workers are une...

Featured Writer

· 17 November 2022

· 51 · 1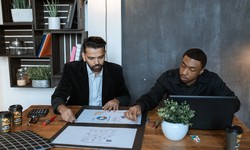 If you are one of the millions of job seekers who are searching for a new career opportunity, you most likely have noticed that the process is much different from previous job hunt...
Featured Writer
· 27 October 2022
· 16 · 3
All organizations, regardless of their size, could use a refresher course in hiring. Even experienced human resources professionals will benefit from a few reminders about good hir...
Featured Writer
· 22 September 2022
· 21 · 6