realestatetokenization

(2)

NFTs are surprisingly surpassing the expectations in their trading volume and are finding their applications in multiple sectors. Here, in this microblog, we'll see through what re...

jhonmatthew

· 28 July 2022

· 36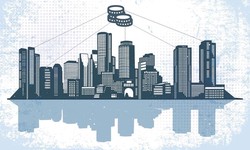 Real estate tokenization - A brief introduction The most promising blockchain technology has created its impact on many industries, and the Real estate industry is no exception. T...
samualdiaz
· 20 October 2022
· 6