perfumes

(3)

There are many factors to consider when choosing a perfume. Some people prefer to choose a scent that is light and airy, while others prefer a heavier, more intense scent. Some peo...

william jones

· 03 August 2022

· 26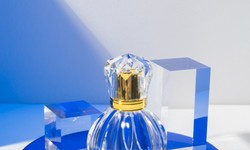 Perfumes are an essential part of modern life. Not only do they help us to smell nicer, but they can also be used to express ourselves and make us feel more confident. In recent ye...
Deepak Bhagat
· 10 January
· 1
If you're looking to give a woman perfume this holiday season, you'll find that there are 10 great options to choose from. Each one has its unique smell, and each has something to...
Kane Williamson
· 20 December 2022
· 4