online ordering

(3)

The food delivery industry is in rapid flux due to the prevalence of online orders and consumer expectations. To stand out from competitors, many restaurants are turning towards cloud kitchens - also known as ghost or virtual kitchens - for a unique...

Radha Krishnan

· 03 May

· 39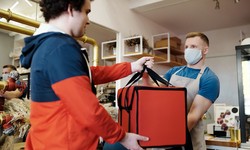 In today's fast-paced, tech-driven world, companies are always looking for ways to improve customer experiences and make their processes run more smoothly. One strong way to do this is to use digital ordering options. Digital buying can change the way you connect with customers and handle orders, no matter if you run a restaurant, a store, or...
Techryde Inc.
· 2 days ago
· 1
It's undeniable that the digital transformation is sweeping across industries, and the world of convenience stores is no exception. Leading the charge in this revolution is Electrum, a pioneering tech company, aiming to redefine the shopping experien...
xtn
· 1 week ago
· 2