google algorithm

(3)

MAKING AN IMPACT IN A CROWDED ONLINE SPACE The world of digital marketing is evolving at an unprecedented pace. It has become increasingly challenging to stand out in the overcrowded online space. Amidst this competition, video marketing has emerged...

omesa creative

· 29 March

· 3
Influencer marketing has been around for decades. It was only limited to high paying celebrities. The internet changed that when bloggers and social media with a huge following began promoting products to their followers. It has since evolved to beco...
omesa creative
· 24 March
· 1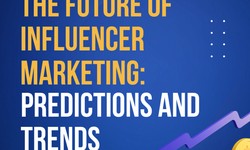 As the internet continues to evolve and search engines become increasingly sophisticated, it's more important than ever for businesses to stay up-to-date with the latest Google algorithm updates. These changes can have a significant impact on website...
omesa creative
· 23 February
· 1