eco

(3)

The construction and demolition (C&D) industry naturally generates waste. However, the sheer scale of waste — as well as any harmful materials ¬— can significantly impact the environment. From excessive packaging and surplus supplies...

Featured Writer

· 1 year ago

· 52 · 9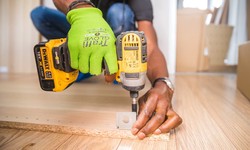 In the rapidly evolving world of e-commerce, staying ahead of the curve is essential for success. As businesses strive to adapt to changing consumer behavior and market trends, they face a myriad of challenges. One platform that aims to simplify the journey for e-commerce entrepreneurs is Firststore.io. Simplifying Store Setup Setting up an...
JATIN
· 2 weeks ago
· 1
Shopify is a leading eCommerce platform due to its extensive library of pre-configured features and apps that simplify setting up a unique online store that can scale with your company. Shopify is an e-commerce platform that gives store owners a broa...
Shopify Expert
· 2 weeks ago
· 1