compare broadband

(3)

As a startup, it's essential to leverage technology to improve efficiency, reduce costs, and drive growth. Some of the essential technologies that startups should consider include cloud computing, artificial intelligence, blockchain, the Internet of...

Cheenee Jean Ronquillo

· 04 April

· 16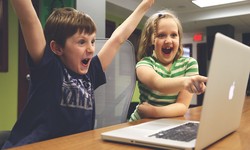 The internet has revolutionised various aspects of our lives, and its impact on education is particularly remarkable. In today's digitally connected world, the internet is crucial in enhancing the educational experience for students of all ages. From...
Cheenee Jean Ronquillo
· 22 June
· 3
Introduction Customer satisfaction is the ultimate goal of any business. It reflects how well a company does in satisfying customer needs and expectations. Customers are constantly changing. However, satisfaction is something they will always expect...
Cheenee Jean Ronquillo
· 03 February
· 6