community

(3)

5 Ways to Promote Corporate Social Responsibility on Social Media In a world where corporate social responsibility is becoming more important, firms must understand how to generat...

The Entrepreneur Review

· 15 May

· 17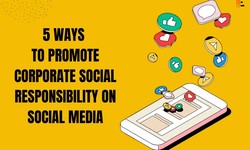 The world of cryptocurrencies and blockchain technology is evolving at a rapid pace, and with it, the concept of joint growth has emerged as a key driving force. This phenomenon ha...
The Key
· 14 April
· 1
What is the Best Way to Get a Job in a Community Sector in Australia? Do you have a strong desire to assist and care for others? Seeking a career in the management sector?  Do yo...
Job Training Institute
· 09 March
· 1