clip in hair extensions

(3)

Hair adds up to 50 percent of our personality. It is challenging to maintain silkily long hair, and we end up chopping them off, only to regret it later. But every problem has a solution, so we need not regret it. You can add volume to your hair with...

sadaf hasan

· 09 March

· 49
The world of hair styling has been completely transformed by clip-in hair extensions, which provide a simple and adaptable approach to change the way you look. These extensions offer a variety of advantages that appeal to various hair types and prefe...
Jack William
· 29 August
· 2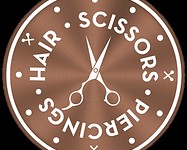 Wigs made from human hair can be quite expensive, so it is important to take good care of them. Washing your Wig's human hair regularly is an essential part of its upkeep and maintenance. But if you don't know the right way to do it, you may da...
sadaf hasan
· 15 February
· 9