charity

(2)

5 Ways to Promote Corporate Social Responsibility on Social Media In a world where corporate social responsibility is becoming more important, firms must understand how to generate compelling content that supports such ideals. According to a digital...

The Entrepreneur Review

· 15 May

· 24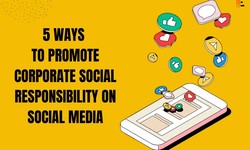 Standing up for what you believe in has always been an admirable trait. Whether it's advocating for social reform, environmental protection or another form of action meant to drive change in the community, being proactive can make someone a mor...
Featured Writer
· 27 October 2022
· 56 · 5