bipartisan guns bill

(2)

The bipartisan Safer Communities Act sped through congress following a string of mass shootings in the U.S. It was passed by the Senate Thursday and the House on Friday. "From Columbine to Sandy Hook to Charleston, Orlando, Las Vegas Parkland...

Candy Fimolla

· 26 June 2022

· 28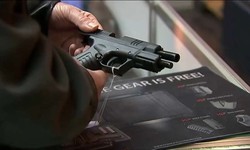 When constructing sturdy and reliable structures, the foundation plays a crucial role. One type of foundation that is commonly used in construction projects is a pile foundation. Pile foundations offer a robust and stable solution, especially in challenging soil conditions.  In this blog post, we will explore the key factors to...
Milla James\
· 13 October
· 1