apple

(3)

I know the title with the whole  recession thing sounds crazy, so give me a   chance to explain, but regardless of whether  we're going into a recession right now or not,   it's al...

Kevin

· 09 May 2022

· 65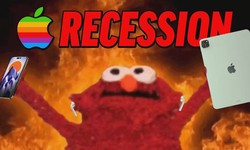 Does your MacBook Pro feel a little old? Are there niggling issues that you're not able to solve even after multiple attempts at troubleshooting? Or do you want to just upgrade to...
yuvasri
· 14 November 2022
· 1
Whether it's Apple Music, iCloud, App Store, or iMessage, your Apple ID gives you access to many apps and features in the Apple ecosystem, and that's just the tip of the iceberg. Y...
yuvasri
· 11 November 2022
· 4