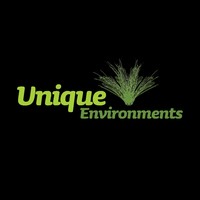 Follow
Unique Environment Ltd 616 Monument Road, Clevedon 2582, New Zealand
Unique Environments Ltd is the industry leader when it comes to providing services for ecological restoration and revegetation planting. The company was established with the goal of reestablishing the natural balance of ecosystems and promoting sustainable practices that are beneficial to the environment as its initial mission statement. Revegetation is one of Unique Environments Ltd' primary areas of expertise, and the company also provides riparian planting and ecological restoration services.Unique
Show All

Environments Ltd has a team of specialists who have years of expertise in the field and are committed to providing creative solutions that enhance the health and vitality of the natural world. Unique Environments Ltd has been in the business for a long time. The company's restoration efforts include everything from personal plantings on a small scale to large-scale projects for businesses and the government. The dedication of Unique Environments Ltd to environmental preservation and responsible business practices is a source of company pride. To assure the success of each restoration project, the company relies solely on native plant species of the very highest possible quality and implements industry-standard techniques. In the event that a customer requires ecological restoration or riparian planting, Unique Environments Ltd possesses the knowledge and resources necessary to perform the task in an effective manner.
Greetings and welcome to our blog post about revegetation project best practices for planting and establishment! The right planting and establishment methods are essential for any endeavor, whether yo...
6 days ago ·
0
· 1
·
Unique Environment Ltd
Reforestation involves more than just sprinkling a few lovely flowers here and there. It's about reviving our ecosystems, bringing nature back into balance, and protecting the amazing biodiversity tha...
27 November ·
0
· 1
·
Unique Environment Ltd
Riparian planting in NZ is a crucial ecological initiative that aims to restore and safeguard the overall health of rivers, streams and other waterways. This effort involves establishing a linear barr...
18 April ·
0
· 1
·
Unique Environment Ltd
Revegetation in NZ is the process of restoring vegetation that has been cleared from an area or otherwise disturbed. It is crucial for conservation efforts and provides numerous benefits for wildlife...
18 April ·
0
· 1
·
Unique Environment Ltd