What Is the Paleo Secret Book? The Paleo diet, also known as the "caveman diet," is a nutritional approach that focuses on whole, unprocessed foods that were available to our Pale...
RyanSimonson
30 December 2022 ·
0
· 29
Christmas is coming, and men can be hard to shop for. If you're looking for a unique and stylish gift that will wow him, consider giving him a men's watch. There are many different...
RyanSimonson
30 November 2022 ·
0
· 148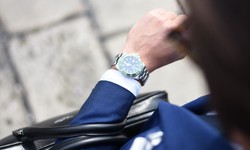 When traveling with seniors who have limited mobility, it is important to take into account their needs and limitations. Here are some tips on what to bring with you when traveling...
RyanSimonson
07 October 2022 ·
0
· 6