Rahman is a professional Blogger on tech and cryptocurrency
Freelancing has numerous advantages. You can work whenever you want and be your own private manager. According to some figures, more than 50 million people in the United States are...
rahman tutul
1 week ago ·
0
· 2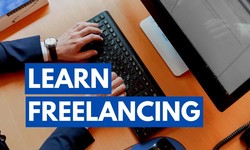 More and more people want to become traders for a variety of explanations as online tracing's popularity increases. Finding a trustworthy online broker to help you navigate this pr...
rahman tutul
28 February ·
0
· 6