 Football, basketball, baseball, and cricket are all popular sports around the world. This sports obsession among the public encouraged entrepreneurs to create Fantasy Gaming Apps. Initially, there were numerous game apps where people could enjoy playing their favorite sports. However, the landsc...
29 August ·
0
· 1
·
Liam davis
The advent of Web3 has ushered in a transformative era for developers. This change in perspective toward decentralized technology has not only changed the way apps are produced but has also had a huge impact on the lives of developers. Developers may now construct less opaque, safe, and user-focus...
11 August ·
0
· 2
·
Liam davis
Forging a devoted customer base in today's highly competitive business environment involves skill, strategy, and a dash of magic because there is fierce global competition among enterprises. I...
06 June ·
0
· 3
·
Liam davis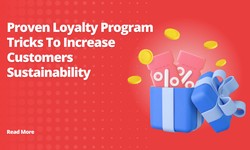 A vast count of the global population likes to play Football, Baseball, Cricket, and other games has resulted in the lucrative fantasy sports website's exponential growth. Sports fans are going to the sports fantasy app to watch and participate in their favorite games. With millions of sports...
19 May ·
0
· 4
·
Liam davis