Follow
Elena Mia Plainsboro, NJ, USA
Elena Mia is a Technical Consultant, avid writer, and blogger. She has vast knowledge and expertise in Software/Mobile/Web products and frameworks and works with organizations to achieve their business goals.
In today's technology-driven era, software development has become one of the essentials for enterprises to simplify business processes and surpass the competition. However, the process doesn&rsq...
18 May ·
0
· 6
·
Elena Mia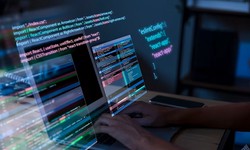 At present, leveraging Business Process Management (BPM) is crucial for every enterprise. It enables organizations to accelerate task execution, lessen errors, and boost efficiency. Though, it can be...
20 February ·
0
· 28
·
Elena Mia