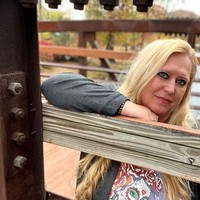 Follow
Angela Ash is a professional writer and editor who focuses on topics like business, technology, remote work, digital nomads, marketing, mental health and travel.
New tech has made inventory management significantly easier but has created another problem of sorts — information overload. To be fair, this particular issue is not reserved for inventory mana...
19 June ·
0
· 1
·
Angela Ash
According to research by Markin Blog, the number of eCommerce sites worldwide is way more than 26 million, and every day, more sites are being created. Well, that means the competition in the eCommerc...
11 months ago ·
0
· 6
·
Angela Ash
New tech is all the rage these days and businesses are rushing headlong into the digitalization craze! Rather than burdening your employees with a myriad of fancy apps and tools they may not even nee...
1 year ago ·
0
· 1
·
Angela Ash
Building a website may be a complex process but, when done right, it is also an enjoyable experience. How come? It all boils down to motivation. As an owner of a personal non-profit website, I enjoy...
1 year ago ·
0
· 1
·
Angela Ash
At first glance, it may appear that digital nomads live an easygoing lifestyle, at least from common employees' perspective. However, this is not necessarily the case. Digital nomadism isn&rsqu...
1 year ago ·
0
· 1
·
Angela Ash
If you pause to think about it, the world has changed so much in mere years that sometimes personal goals from a year ago may seem like an impossible mission. On a personal level, these conundrums ma...
1 year ago ·
0
· 1
·
Angela Ash
In today's business world, there are unarguably two popular digital marketing strategies in full use: Email and SMS. Well, some companies prefer email because of its dynamism (all-around communication...
28 November 2022 ·
0
· 3
·
Angela Ash